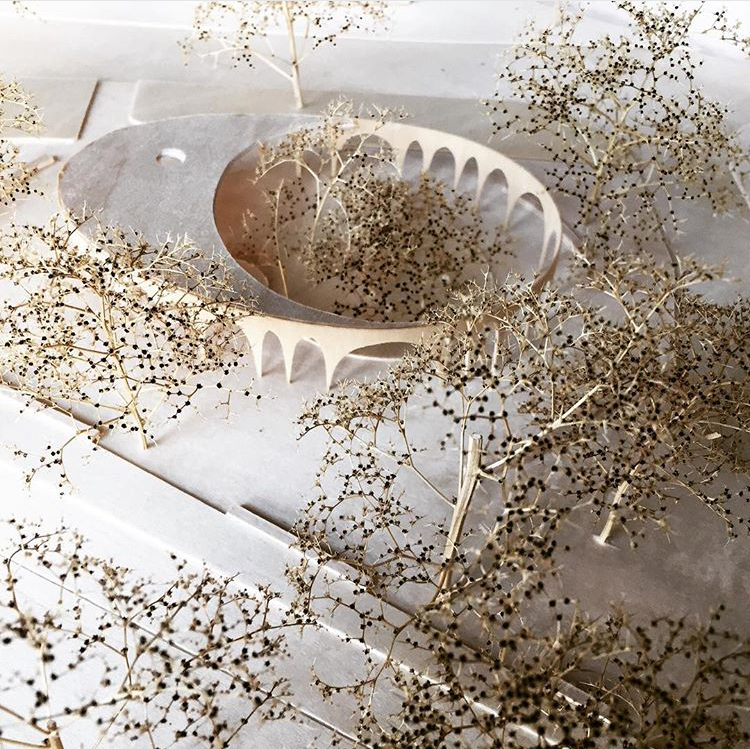 IMMIGRATION PLACE
Shortlisted competition
2014
Our proposal begins with the visitor experience - What do visitors bring to the site, what insight do they gain and what do they take away? We see Immigration place as primarily a site of exchange; recalling histories, celebrating cultures and facilitating storytelling, allowing people of different generations and varied backgrounds to connect.
In our proposal this thinking is translated into a series of sensory triggers. The place is literally "seeded" with opportunities for exchange. At the centre of the site is a beautiful lush circular garden incorporating both native and exotic, edible and ornamental meadow plantings with fruiting trees.
Each of the individual species has been selected to provide associations of colour, texture, taste and scent and whilst some have specific cultural meanings most are common across multiple cultures and geographic locations. In addition, thistles and other plants commonly considered "weeds" are also included, celebrating the simplicity of the ordinary or unkempt alongside of the ornamental. An inclusive garden is created that forces us to question our assumptions, associations and prejudices.
In addition to these landscape elements, a circular concrete structure rings the site. There is no right or wrong way to enter, and the varied arched openings purposely have no hierarchy. A large bronze platform is at once a table, seat, stage and display surface and can be used for meals, presentations, events and performances.
As a place of exchange we have imagined the site in different modes – as a destination for visiting school groups, as a lunchtime respite for local workers, for ceremonial activities, festivals and events. Within each of these conditions the space has the possibility of being self reflective but also outward looking with activities held at the site having the potential to extend Immigration Place both physically and symbolically beyond its site boundary.
Architectural Team: Amelia Holliday, Isabelle Toland, Sean Akahane-Bryen
Landscape Architect: Emily Simpson
Artist: Jamie North
Structural Engineer: Event Engineering
Sound Artsist / Composer: Bree Van Reyk
Community and Events Consultant: The Field Institute with A&D Projects
Culinary Consultant: Myffy Rigby
History Consultant: UNSW School of History